Comm100's Social Media Integration allows you to handle social media queries from different platforms like Facebook, Twitter and WeChat. If you are handling a large amount of inquiries in your Comm100 Agent Console, you may want to further organize them by assigning keywords or tags to them.
Using the social media tagging feature, you can attach one or more customized keywords or phrases to each of your social media conversations making it easier for you to group them and review the messages later. Here is a short guide to set up:
Step by Step Instructions
1. Log in to your Comm100 Agent Console.
2. Click Ticketing & Messaging tab.
3. Click on a conversation you want to add a Tag to and then click the Add button.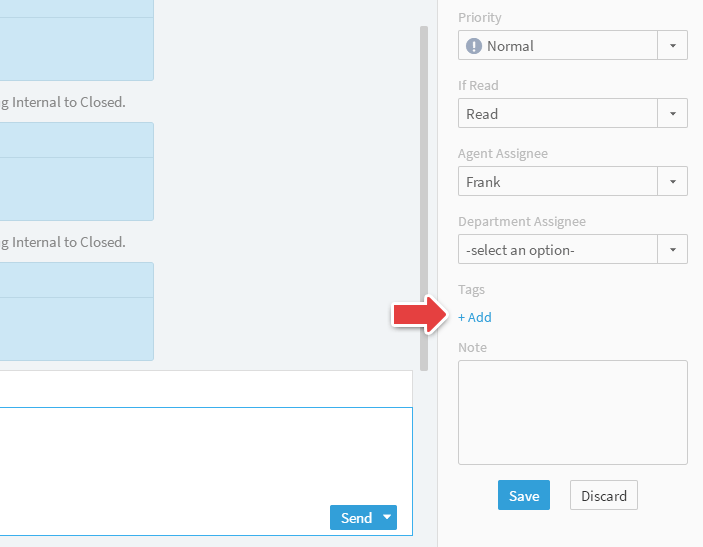 4. In the Add Tags window, you can select from existing tags or click the button to create a new one.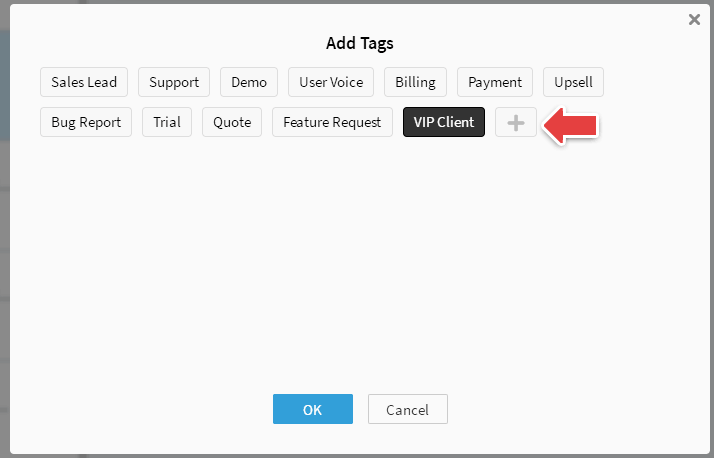 5. Click OK to confirm. Now Tags have been added to the conversation. You can click X to remove the tags.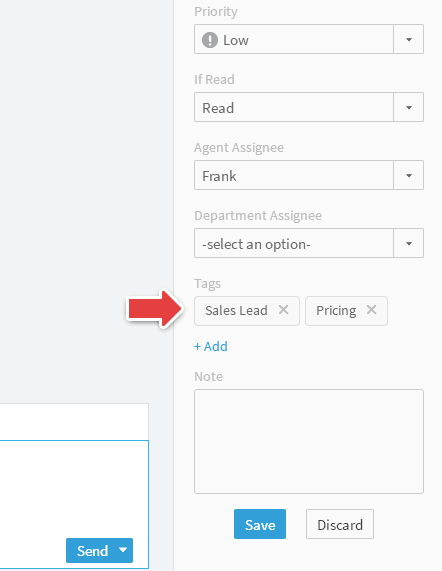 6. To locate all social media conversations associated with a certain tag simply click on the tag you want in the social media tab. As an account admin, after clicking on the Manage Tags icon, you will be able to remove and add tags.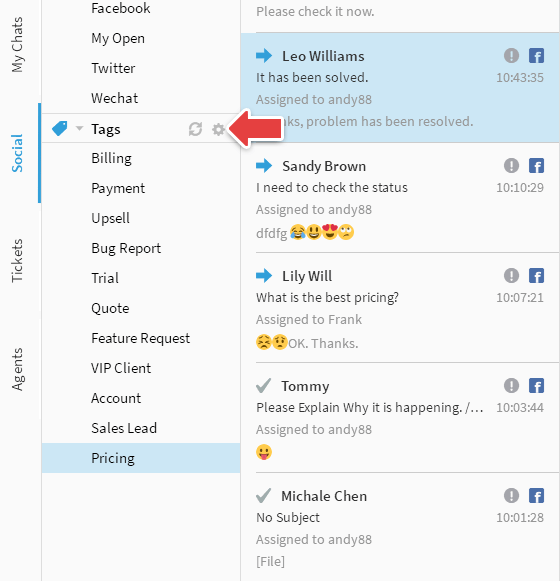 Furthermore, you are also allowed to create a view based on the Tags you have created.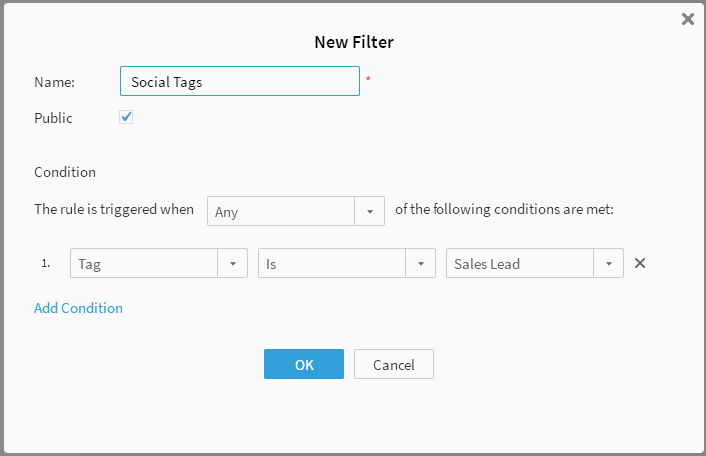 That's it! We'd love to hear your thoughts and feedback on our new social media tagging feature. Feel free to Chat with Us!