With Comm100 Live Chat, you can make chat button stay in a fixed position where the live chat code is pasted, or float on a specified position (e.g. At the left side) on your webpage.
Step by Step Instructions
1. Log in to your Comm100 account.
2. Click Campaign at the left menu then click Chat Button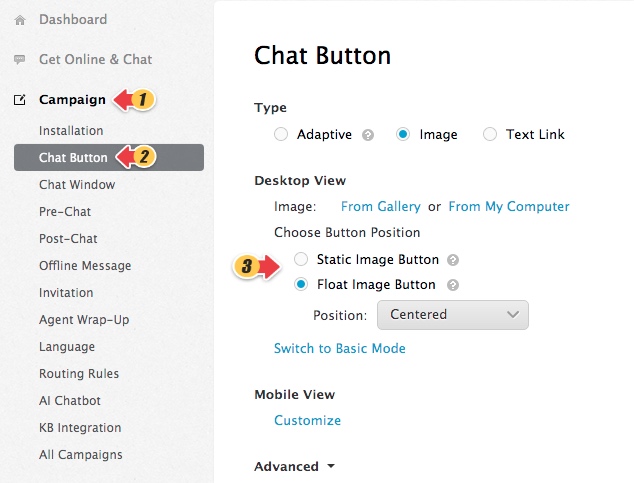 3. Choose the image button style according to your needs.
Note: If you choose The Place where you install the code, your button stays in a fixed position where you paste the live chat code.
4. Click Save Changes and the changes will take effect immediately.