Net Promoter Score, or NPS, measures customer experience and predicts business growth. It can be used to collect visitor feedback and evaluate service performance. Comm100 includes NPS as a standard field type for Post-Chat Surveys. Adding NPS to your post-chat Survey is very easy.
Step by Step Instructions
1. Login to your Comm100 Control Panel.
2. Go to Campaign > Post Chat and click Add a field under Fields.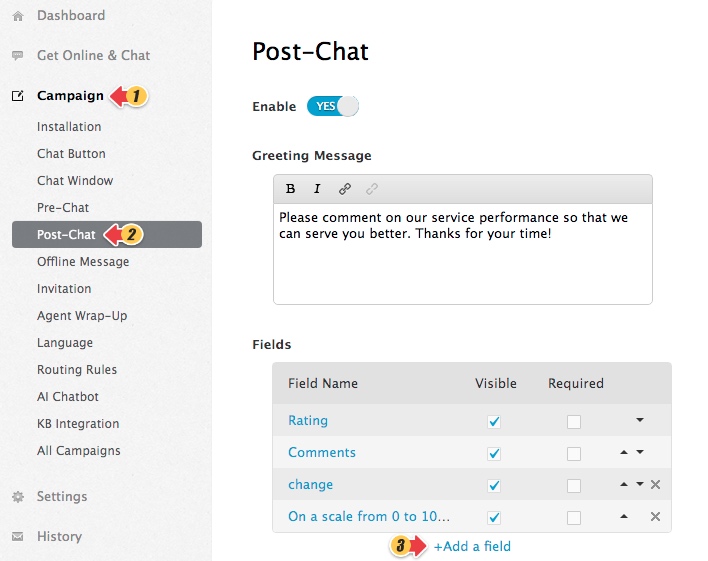 3. It will open a prompt in a new window. Select NPS from the top Menu. Edit the Field Name and the text that will appear on the Left and Right side of the Score.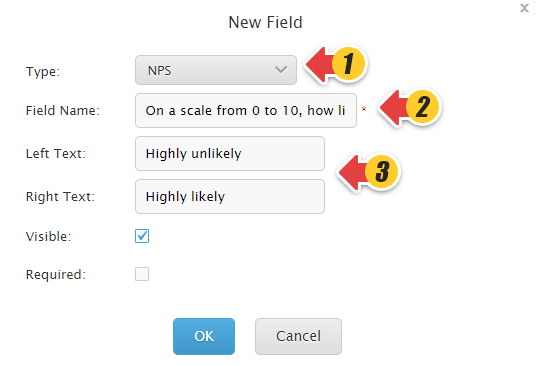 4. Make sure to mark the field Visible. Check the Required box if you want to make it a mandatory field.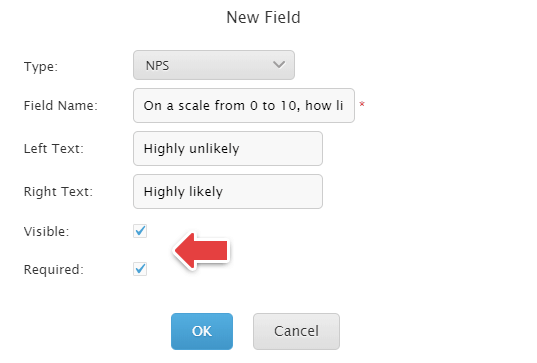 5.Click OK and Save Changes. And there you have it. Visitors will now see the NPS field in the post chat window.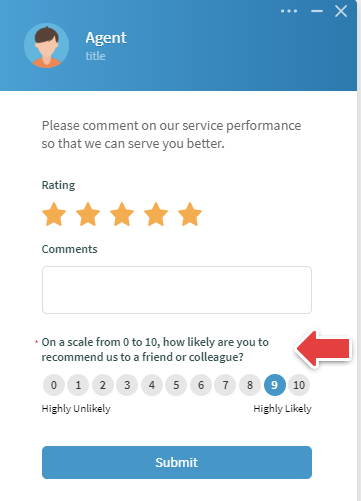 Note: To get your NPS report go to Reports> Post Chat Survey. Select the appropriate Campaign if you have Multiple Campaigns enabled.