You can login to your Agent Console automatically in Comm100 desktop app. With auto login, your Agent Console will be automatically logged in when your PC is started or activated from standby mode.
Step by Step Instructions
1. Open the log in page of Agent Console, check Remember Me and log in.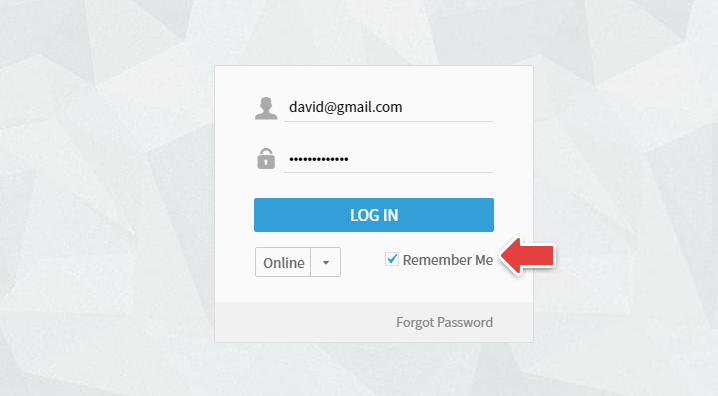 2. Click General under Preference on top right.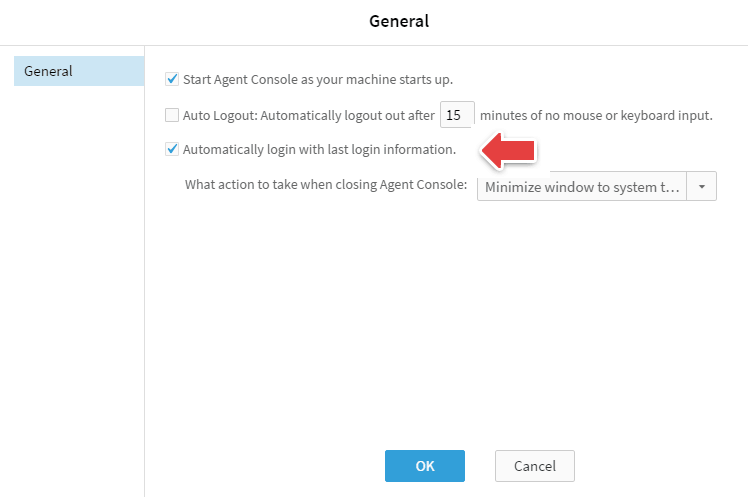 3. Check Auto login with last login information; If you want to log into your Agent Console once you start your PC, please also check Start Comm100 Live Chat Agent Console as your machine starts up.