Comm100 Agent Console allows your agents to monitor visitors on your website in real time, as well as chat with your visitors and collaborate with other agents. You can use our Web App Agent Console and/or our Desktop App Agent Console when using Comm100 Live Chat.
The Web App Agent Console allows you to use your preferred Web browser to chat with your website visitors instantly. You can easily log in to the web agent console to engage with your website visitors using all major browsers, including Internet Explorer, Microsoft Edge, Google Chrome, Firefox, and Safari.
Our Web App Agent Console has been created with HTML 5, which offers the best compatibility across multiple devices and platforms.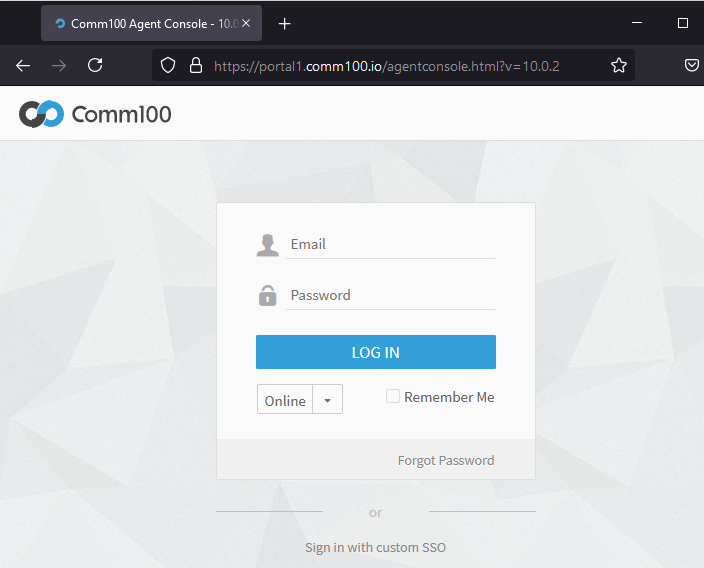 Our Desktop App Agent Console requires you to install an additional application on your computer running an operating system of Windows or macOS. Like other applications on your computer, the Desktop App has a separate taskbar icon for chat, allowing your agents to switch to live chat from other applications more efficiently.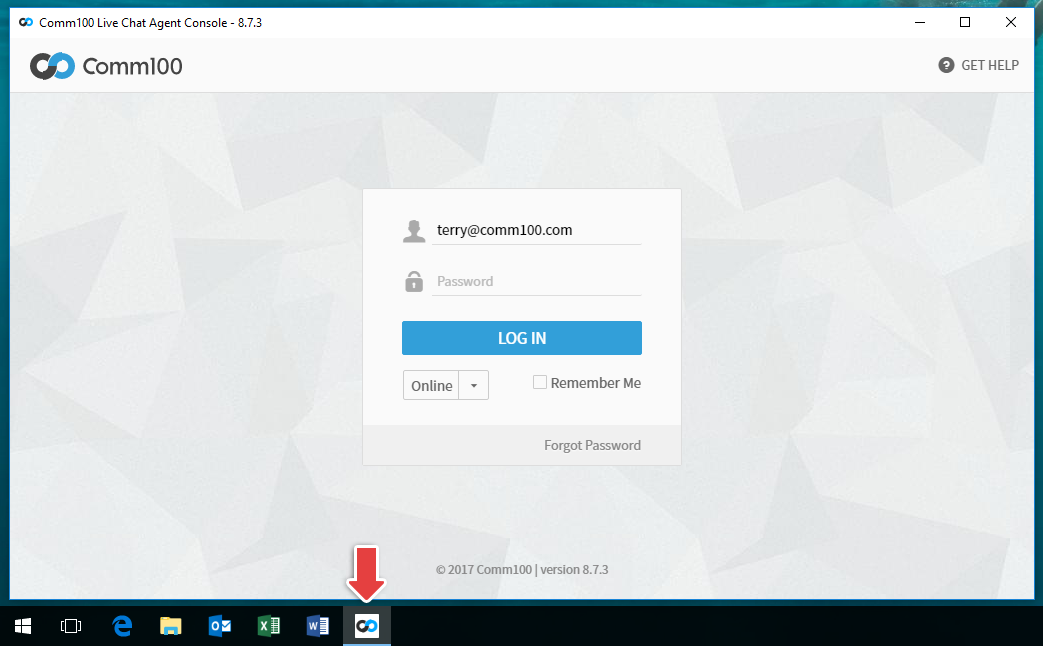 The desktop app has all the features of the web app, but includes a few more options:
Start Agent Console as your machine starts up
Auto away: Automatically switch to Away after no mouse or keyboard input
Auto Logout: Automatically logout out after no mouse or keyboard input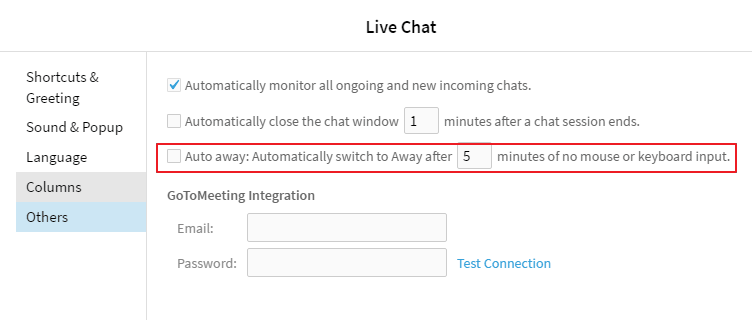 Additionally, our desktop app offers an option for you to Pop out the Visitor tab in a new window. This means that while chatting with your visitors, you can monitor website visitors at the same time without having to go back and forth between the Visitors and My Chats tab.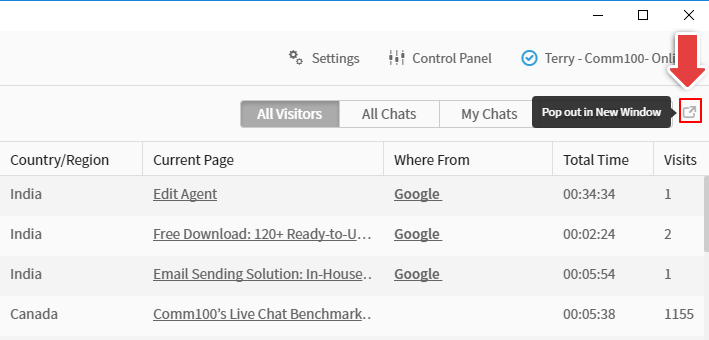 Besides the Web App Agent Console and Desktop App Agent Console, we also offer access to the Agent Console through Mobile Apps for iPhone, iPad and Android devices. The mobile apps offer basic monitoring and chatting features for you to instantly engage with your customers while on the go.
Please click here for more details on the system requirements for our agent console.