Navigation lists the URLs of the pages that the selected visitor has visited. With Comm100 Live Chat, the foot print is recorded in real time and you can view the information in the Agent Console window.
Step by Step Instruction
1. Log in to your Comm100 Live Chat Agent Console.
2. Select a visitor in Visitor List, click Details.
3. Click Navigation.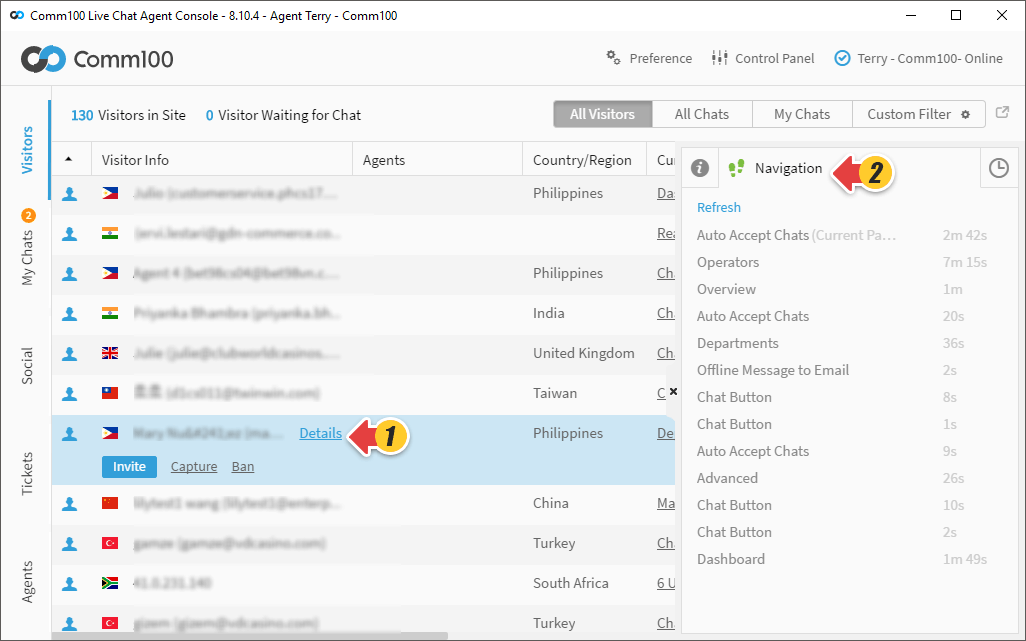 Note:
You can get the information updated by clicking Refresh.
The Navigation is arranged according to the visit time. The latest record is shown on the top.