Comm100 Live Chat provides three types of chat button: Adaptive, Image, and Text Link. You can easily change the chat button from one type to another.
Adaptive 
The adaptive chat button has interactive animations and adjusts automatically in size and layout to fit mobile and desktop screens. You don't need to customize chat buttons for mobile devices. You can customize the color of the adaptive button to match your company's color scheme. 
Note: If you are on an Enterprise plan, you will have the option to upload your own design to use as the adaptive chat button.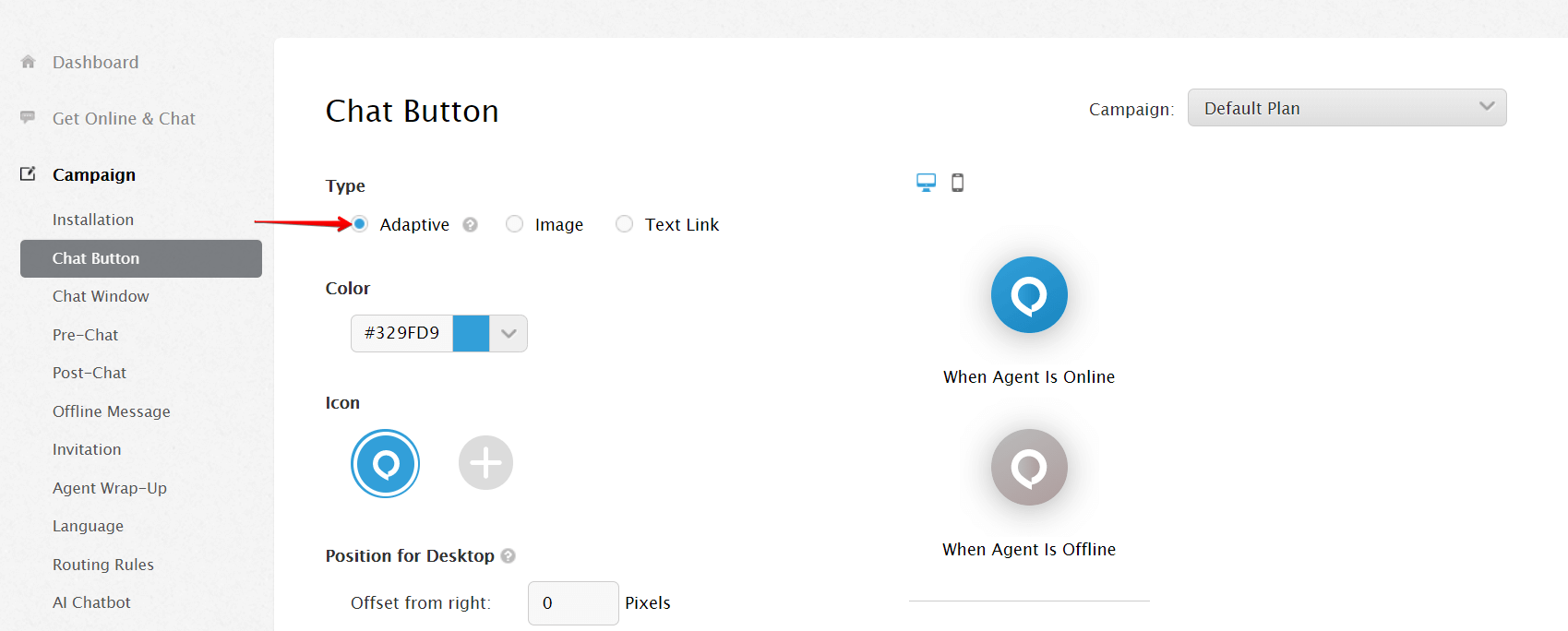 Image 
There are two types of Image button: Float Image Button and Static Image Button. 
Float Image Button 
Your chat button appears as an image that floats on the page at a fixed position as your website visitors scroll up or down the web page. You can choose the floating button's position from the three options we provide or click Switch to Advanced Mode to set its position in pixel terms or define other button positions.
Static Image Button 
Static image buttons are inserted into a specific position on your web page and do not move as the user scrolls up or down. You will need to click the  Switch to Basic Mode  link and choose the position to keep the button static.
Text Link 
Your chat button appears as text on your web page.  You can set the text content that will appear on the chat button.