With Comm100 Live Chat, you can monitor your site visitors in real-time as long as you have pasted the live chat code with javascript on your website. Check out this video description.
After you access your agent console, go to the Visitors tab and you will have an overview of all your current website visitors. By viewing the columns, you could know their info such as: Name, Country, State, City, Email, Current Page, Where From, Current Page Browsing Time, Search Engine, Keywords, etc.​

You can select a visitor you want to monitor and click Details link to view more information of the visitor, such as Navigation, History, Operating system, Browser, Time Zone, etc.​

This is valuable information for sales lead spot, location focus, etc. For example, you may know which product is more popular if more visitors are from a specific page.
Note: If you want to hide/display the columns or adjust their orders, you could click Preference in Agent Console then click Column under Live Chat. Moving the columns or changing the size in the Visitors tab is also available.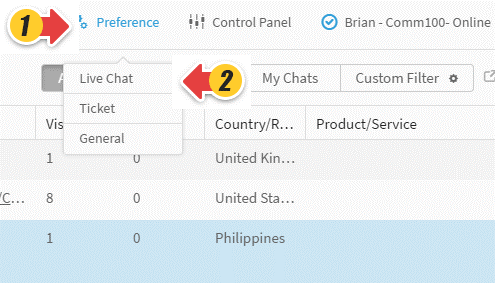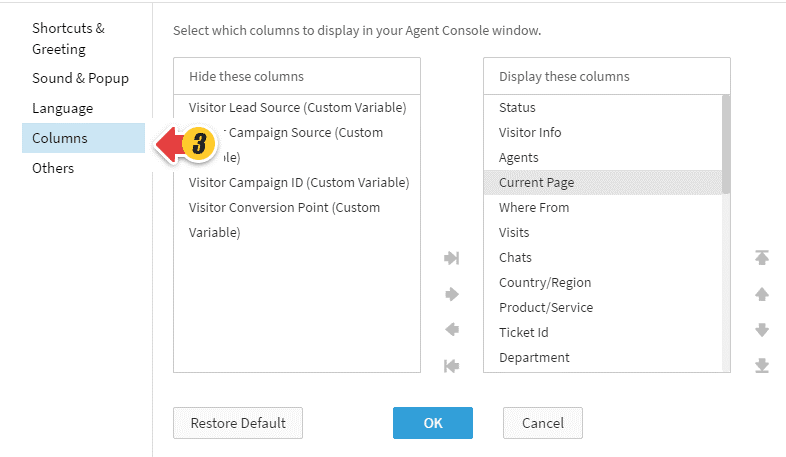 More About Comm100 Agent Console(Visitor Monitor) here.