Yes.
With Comm100 Live Chat, you can easily know how your customers find you by the Where From column in your Agent Console window. Each line in Where From is displayed as a clickable hyperlink.
Refer to a sample page of the Agent Console window as below: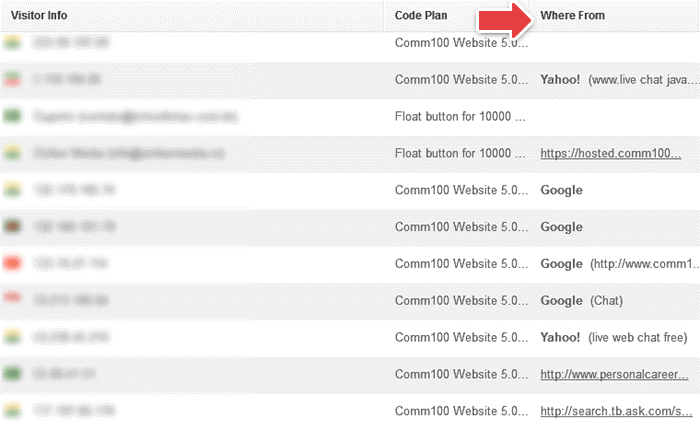 Note: If your visitor types your website address directly in the browser, there will be no referrers.