After you install Live Chat onto your website, you may see the status of your chat button is Offline. Next Login to the Agent Console with the Online status to make you available for chatting. Agent Console is the application used for real-time monitoring and chatting. We have Desktop apps for Windows & Mac, Web app, as well as mobile apps for iPad, iPhone and Android.
You can use this web app from your favorite browser without having to install any additional files. It works on Windows, Mac and Linux. In your Comm100 account, click Get Online & Chat on the left to open Agent Console in your browser.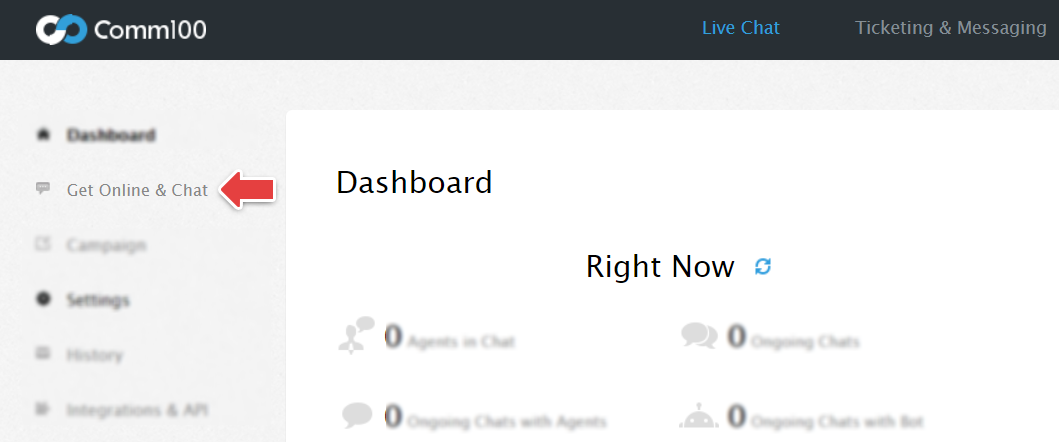 After that the chat button on your site will show online. Visitors can click the button to chat with you instantly.