This article will help you troubleshoot login issues with Comm100. It will outline the cause of this problem and put forth some potential solutions.
Issue you are experiencing
You are receiving an email or password is wrong error message while trying to login to your Comm100 account or Agent Console.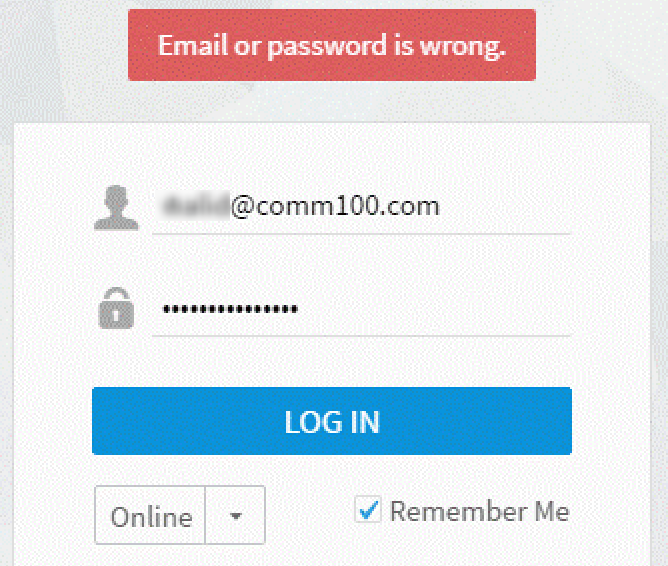 Possible Cause
The Email/Password entered does not match with the Email/Password set for your account.
Your are trying to log in from a wrong login URL. For on-premise clients, if you are getting this error it can also mean that you are trying to get access using the wrong login URL or the wrong version of the desktop app.
Potential Solution
Have your team check that the email address you are entering is the same one associated with your account in Comm100? This can be found from My Account > Agents. You can reset your password by clicking the Forgot Password button. Your Comm100 account Administrator also has the right to reset the Password of agents.
Get the correct login URL from your team. For the desktop/mobile app, download it directly from your Comm100 Control panel.