Chat Window is used by visitors to chat with your customer service representatives. You can customize the chat window to match the style of your website.
There are two types of Chat Window, Embedded Chat Window​ and Popup Chat Window.
Visitors can directly chat with agents on web-pages, like doing facebook chats.
Visitors need to click on the chat button to open a new popup window, and then they can chat with agents.
Step by Step Instructions
1. Log into your site account.
2. Click Campaign at the left menu then go to Chat Window.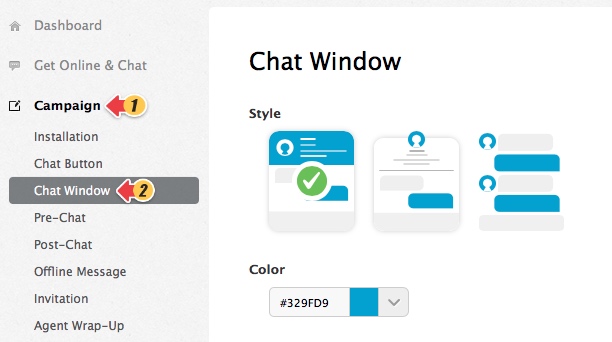 Note: If you have multiple campaigns, please choose the one you use on the top right screen.

3. Click Switch under Type.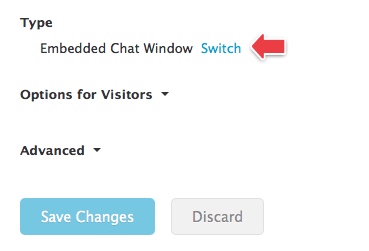 4. Select Embedded Chat Window or Popup Chat Window according to your need by clicking the picture.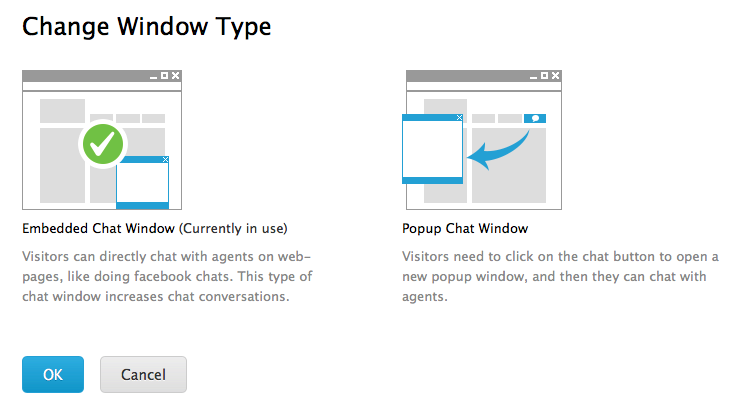 5. Save all settings.
Now you have successfully modified your chat window type. The new settings takes effect automatically and immediately. You can go to your website and refresh the page to see the changes.