Do you have tons of canned messages or URLs? Do you have trouble finding them?
With Comm100 Live Chat, canned messages are classified by Category. You can easily find your canned messages.
Step by Step Instructions
1. Log into your Comm100 account;
2. Click Global Settings on the top-right menu

3. Click Canned Messages and select the category that you're looking for from the drop-down menu.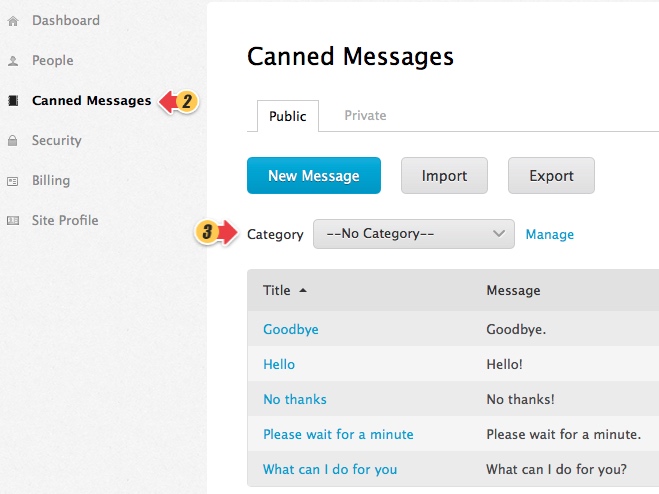 4. You can also add a new canned message category by clicking Manage then New Category.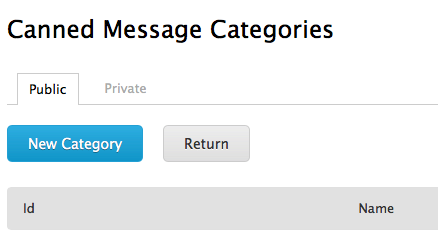 5. Add the name of the canned message category, choose the parent category and click Save.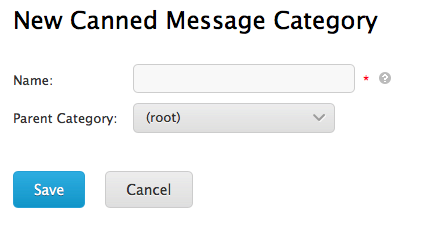 After that, when you are chatting with a visitor, you can quickly find the canned message by locating the category it belongs to. Please refer to the screenshot as below. (Agent Console >> Canned)