Telegram is a messaging application, which can be used across web, desktop, and mobile platforms. Telegram users can exchange messages using texts, images, video, audio, files, and more. It also supports end-to-end encryption of voice and video calls for its users.
Before integrating the Telegram channel with Comm100, you first need to set up a Telegram account. You would need a bot token from the Telegram account. To learn how to find the Bot Token, see this article.
Step by Step Instructions
Log in to your Comm100 Control Panel.
From the top navigation bar, click the Ticketing & Messaging tab.
From the left navigation menu, go to Channels > Telegram.

On the Telegram page, click Add Telegram Account.

Turn the Enable toggle key to YES to send and receive messages from the Telegram account.
Enter the Name and Bot Token.
Click OK.


Note:

To learn how to find Telegram Bot Token, see

this article

.

The Telegram account has been added. You can add and manage multiple Telegram accounts via the Comm100 Control Panel.

The integration is now complete. Your agents can now respond to incoming Telegram messages from the Conversation pane of the Comm100 Agent Console.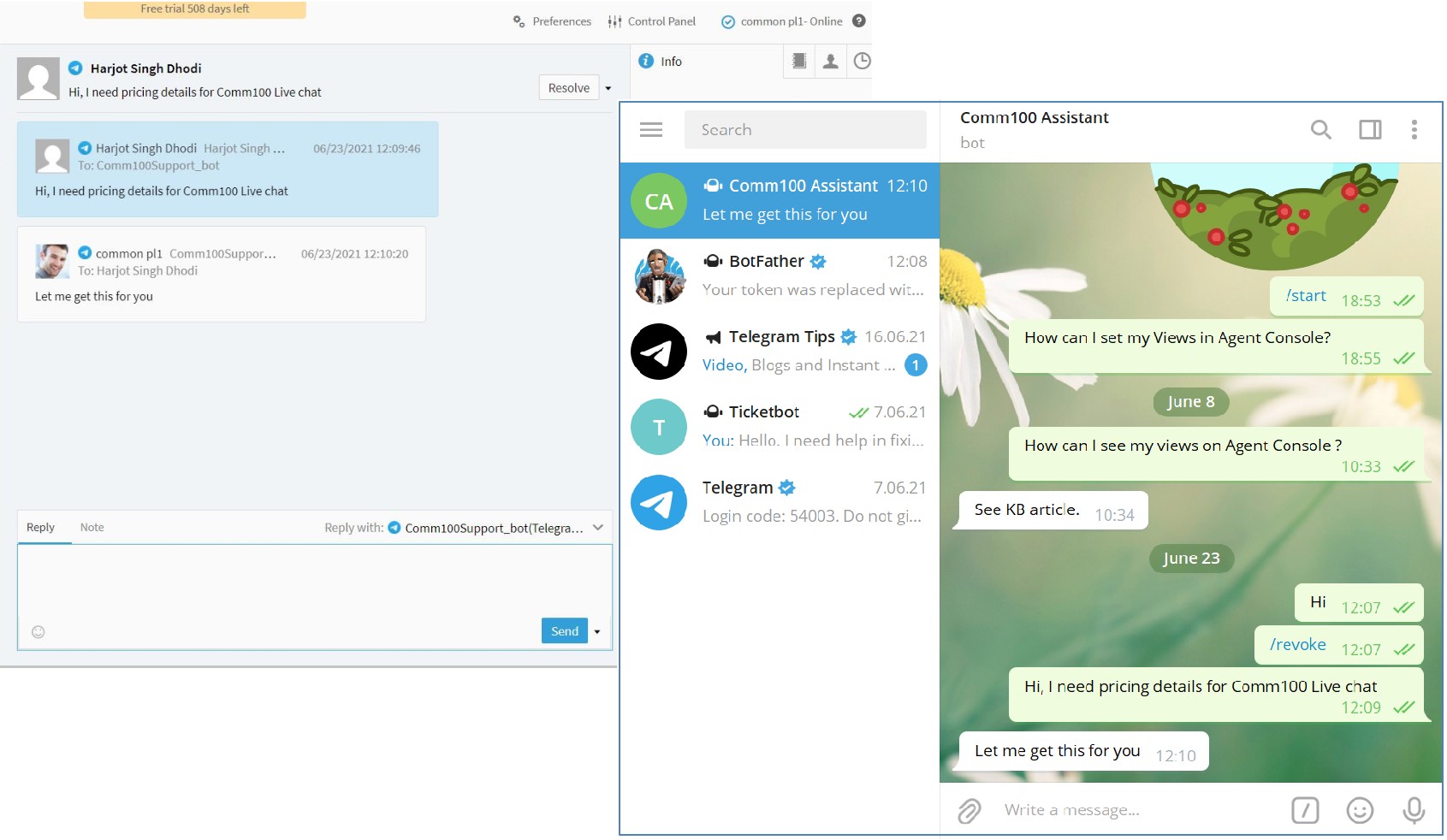 To quickly locate and categorize the Telegram messages, you can also create a View for Telegram messages using the following condition.
Telegram integration is available through our Comm100 Multi-Channel Plan. For more details, you can chat with us or speak to your account manager.