Yes, you can get sound alert when there are new visitors landing on your webpages pasted with the Comm100 Live Chat code. The sound alert can be customized in your Agent Console window.
Step by Step Instructions
1. Log in to your Agent Console.​
2. Go to Preference and click Live Chat.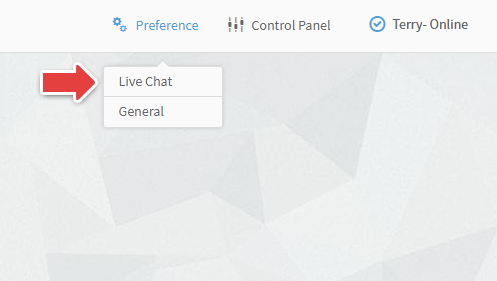 3. Go to Notification then adjust the alert sound for the new visitor. You can also change the notification sound from the dropdown menu and click the Play icon to play the alert sound that you have chosen.
4. Click OK to save your changes.