With Comm100 Live Chat integration with Facebook, visitors now can click the Facebook icon in Pre-Chat window to sign in without filling out the pre-chat form.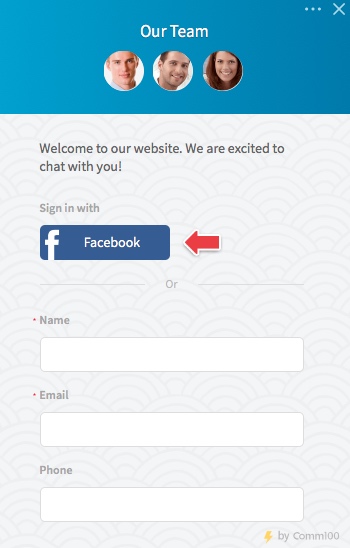 Note: If a visitor initiates a chat signing in with social media account, an icon of Facebook will appear and his/her info (Avatar, Name, Email, etc) attached will be automatically displayed in Visitor Monitor. You can also visit his/her personal Facebook page by clicking the icon.
To set up log-in form with Facebook, please follow the steps below.
Step by Step Instructions
1. Log into your Comm100 account.
2. Go to Campaign then Pre-Chat.
3. Check Facebook under the Social Login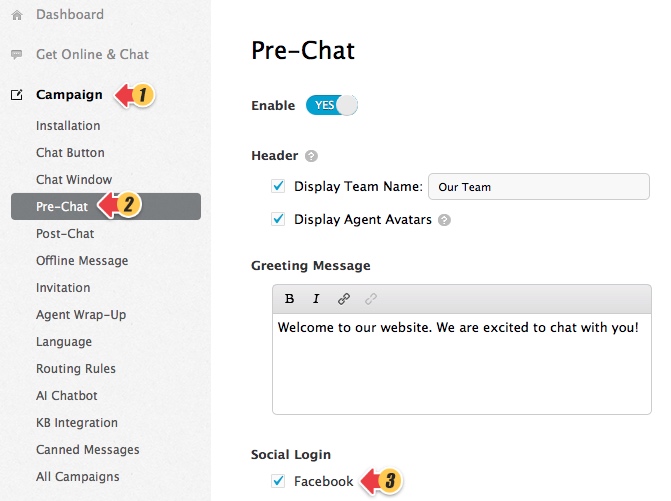 4. Click Save Changes.